Bloomfield Hills's Leading Storm Damage Repair Service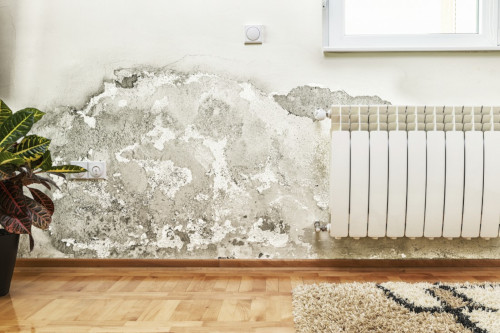 ICON Restoration & Construction is Bloomfield Hills's source for 24-hour emergency disaster recovery services, providing full-service for water, flood, and storm damage restoration and reconstruction solutions. It is imperative that you get the restoration process started as quickly as possible after a disaster. If your roof isn't immediately boarded up securely, storm damage can lead to mold and structural damage inside the house. Mold begins to form within 12-24 hours of water damage. But with ICON, your home can be secured and dried before excess damage can occur.
At ICON, we understand the emotional trauma and financial burden you experience with a property disaster. Our team works directly with you to ensure a speedy and stress-free restoration process. We have decades of experience in estimating, planning, managing, and executing construction projects and disaster recovery of all kinds. As expert claims consultants, we help to make sure that your insurance company covers all of the damages by documenting all of the damage, helping move your claim along as quickly as possible.
24-Hour Disaster Recovery & Restoration in Bloomfield Hills, MI

Icon Restoration has proudly established itself as the leading disaster recovery companies in the Oakland, Macomb and Wayne County areas. When disaster strikes, our restoration specialists will arrive at the site quickly after your phone call. We understand dealing with homeowners insurance can be a time-consuming hassle, which is why we will work and act as your liaison with your insurance company in order to ensure your claim is processed correctly, efficiently, and in a timely manner.


---
Bloomfield Hills's #1 Source for Water Damage Restoration & Repair Services - Flood Cleanup & Water Extraction
Icon Restoration and Construction, LLC has a track record of success in restoring properties that have suffered severe water damage. We have a full staff of credible, licensed, and insured experts who will respond quickly to assess and clean up any water damage. From flooded basements to sewage cleanup, we provide a wide array of services to handle all types of emergencies.
If you have water damage due to severe weather such as heavy rain, power failure, broken pipes, or even an appliance malfunction, our crew is available 24 hours a day, 7 days a week. No matter what day or time you need water damage services, we're here to help!
5-Year Transferable Guarantee on All Materials & Workmanship
Water extraction
Sewage cleanup
Temporary power
Structural drying
Thermal imaging
Dehumidification
Disinfection & deodorization
Attic & crawl space drying
Carpet cleaning
Complete reconstruction
Storm Damage Repair Services - Insurance Claims Adjusting & Property Loss Claims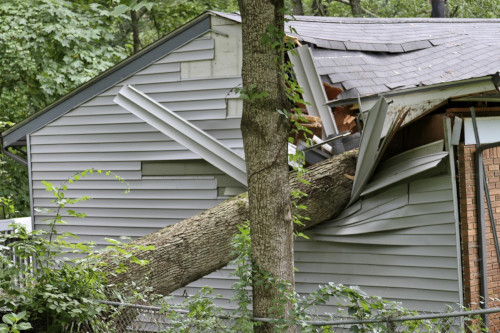 We understand the challenge of picking up the pieces after a bad storm in Michigan, and at ICON Restoration & Construction, we utilize a wide array of technologies to help in our restorative efforts. Our experts will analyze everything that is damaged from the storm, from your roof to your HVAC unit. We've developed an industry-wide reputation for being reliable, safe, professional, and responsive all while offering superior service and quality workmanship.
At ICON, we act as a liaison between you and your insurance company. We are extremely familiar with the filing process, and we are happy to translate it all for you. Our experts are trained on all the best practices of the insurance industry and we will give you honest and accurate opinions about the condition of your property. Regardless of the type or amount of damage, ICON Restoration & Construction can repair and restore your home and property to its pre-loss state.
Mold Removal Experts
Mold growth results from improper drying following water intrusion, and if your home or business is suffering from mold growth, it's important you assess the situation immediately. At ICON, our staff will come on site and assess any mold test. In most cases, when mold is visually present, sampling is unnecessary. In other cases where mold is not as present, our mold remediation experts will sample the infected area and provide you with an extensive removal solution.
---
After a property disaster, it's imperative that you get the restoration process started as quickly as possible. Call ICON Restoration & Construction today for rapid-response 24-hour disaster recovery service or request a call from one of our insurance claims specialists by filling out the form on this page.